I'm actually in the middle of my mid-test right now and I should do some editing for my take home test, but blah, I don't feel like I give anymore attention to any of the subject I took. :/
So I was shooting a scene for my other take home test, and as usual I ask my friend to took pictures of me. No hassle with the mighty tripod! Yeah! Haha..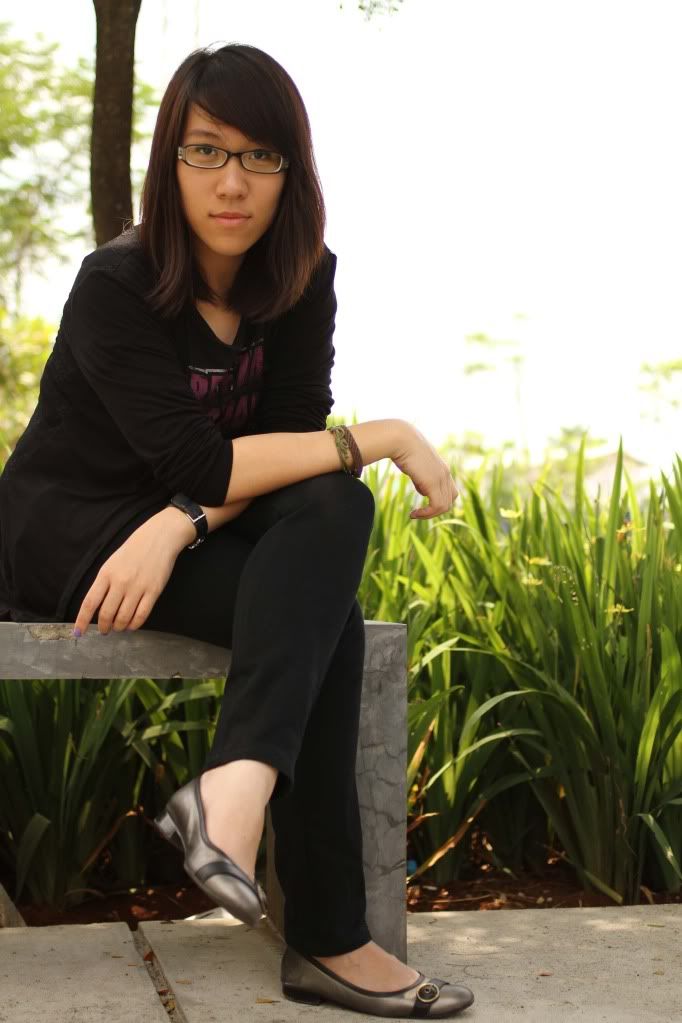 Love this candid pictures. Mehehee~
Photos taken by Cai & Nila
Anywho, I was taking pictures of my friends too, I love being behind the camera. And I loove this picture of dry leave I took, it looks like a fall greeting card! Hoho. Gonna edit it to make one. Tee hee..